Parsley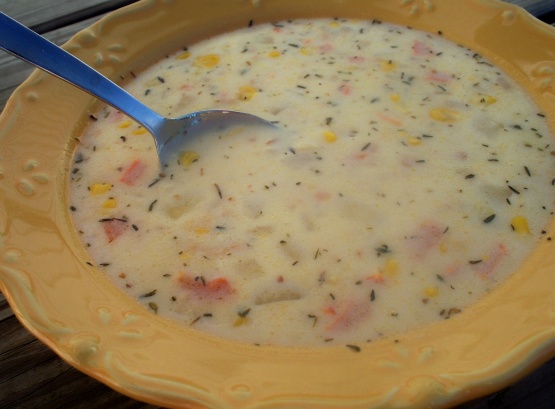 I can't get enough of this delicious soup. The bacon and cream-style corn make it extra-special.
Cook chopped bacon in large saucepan over medium heat until fat is rendered and bacon begins to brown; add onions and saute until tender, about 10 minutes; add potatoes and bell pepper and saute 1 minute; add reserved liquid from canned clams, milk and bottled clam juice; simmer chowder, uncovered, until vegetables are tender, about 15 minutes.
add corn and clams to chowder; simmer until slightly thickened, about 5 minutes; mix in thyme; season to taste with salt and pepper.