teresas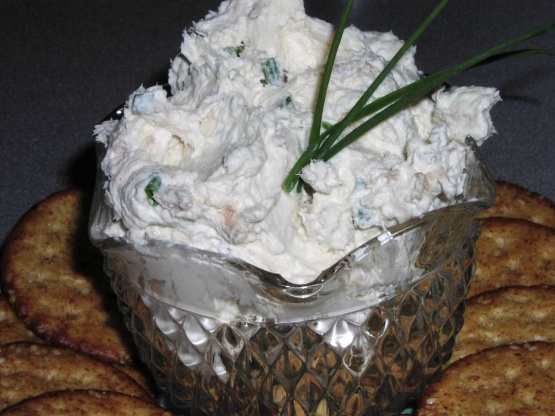 From the big bag of recipes I got from my mother. This is a clam dip. I would serve this with crackers or potato chips.

I planned to make this for DH to take to work. I don't care for blue cheese. Surprise, surprise the blue cheese is not overpowering in this dish. I really liked it. So I'm keeping it for a family get together on Easter. I thought that this was going to be more of a dip, but I was wrong, it's like a spread. I'm serving it with crackers. Quick, easy and tasty too. Thanks mary for posting.
Combine ingredients.
Keep chilled.
Remove from refrigerator about 15 minutes before serving.