Lorac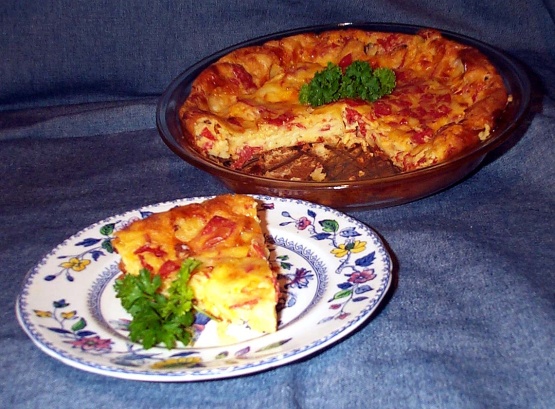 This is another one of my favorite recipes from the "North End Italian Cookbook". Quick, easy, delicious and versatile. I serve it as a main dish with a salad. It can be served also as an appetizer or as a brunch or lunch dish. You can dress it up with chopped fresh herbs such as oregano, parsley or basil.
Preheat oven to 400°F.
Grease a 9 inch pie dish.
In a small bowl, add the ingredients in the order listed.
Use a slotted spoon to stir the ingredients until the batter is smooth.
Pour into the pie dish and bake 30-35 minutes or until the center is firm.
Let rest 5-10 minutes, cut into wedges and serve.