diner524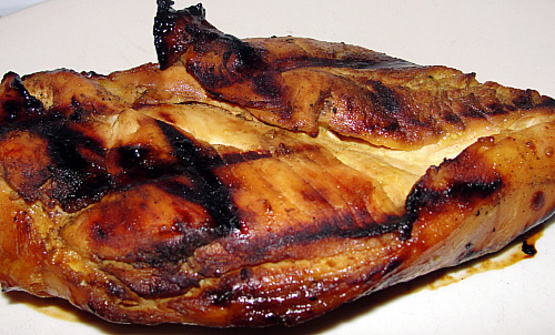 Uses orange juice as the main ingredient. I love it with beef and chicken.
Delicious!!! I used this to marinade two boneless skinless chicken breasts and we all enjoyed the chicken marinaded and grilled, basting with the marinade in the beginning. I served them with a lemony pasta dish, green beans and homemade Italian bread for a wonderful meal. Thanks for sharing the recipe Hokies!! Made for Potluck Tag.
In a large resealable bag or "marinade container" combine all the ingredients well.
Add meat to marinade, seal bag or container and refrigerate a minimum of 4 hours or overnight - turn over a few times to coat.
Coat your grilling rack or pan with non-stick cooking spray before grilling.
Drain and discard marinade from meat - do not use as a baste!