Debbwl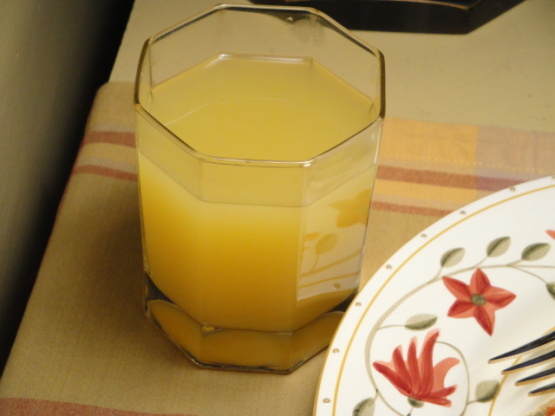 Wonderful for sore throat or coming down with the flu days. I think this can be kept warm in a crockpot and also is easy to increase servings. Recipe source: Bon Appetit (December 1987)

This is good. I made it because citrus is good to relieve headaches! I used all freshly squeezed juices, unpasteurised creamed honey (which still is probably heated to filter sadly, ie not the same as raw) and did not garnish. Cloves are an antiseptic. I would make this again the same way.
In a saucepan bring water and cloves to a simmer, cover and simmer for 10 minutes.
Stir in 1/3 cup honey, stirring to dissolve.
Stir in juices.
Cover and heat through but do not boil.
Taste and stir in additional honey, if desired.
Ladle into 4 mugs, garnishing with lime slices.