Citrus-Spice Caribbean/Cuban Marinade for Pork, Beef, Chicken
Faith M.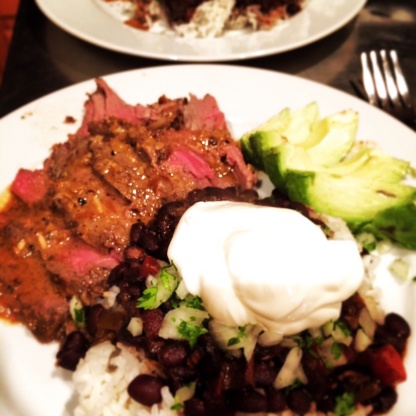 The perfect blend of citrus and spice for a taste straight from the islands. Prep time doesn't include marinating time.

WOW, this marinade is terrific and will be used often. I marinated boneless pork chop for almost 2 hours. My picky kids proclaimed this their "favorite way to eat chops" and we got 5***** review from all. We grilled 'em outdoors. My only change made to the recipe was that I used only 1 t black pepper. I was pleased that the chili powder and black pepper was not too spicy. Just a perfect blend of seasonings. Thanks a bunch LizzyGirl!
Combine all ingredients in a heavy-duty Ziploc bag or glass pan.
Add your choice of pork, beef, chicken or fish.
Marinate for at least two hours.
Prepare in your preferred method of cooking.