Jammin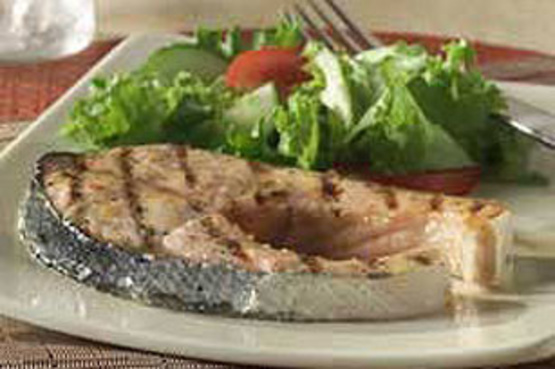 Great way to jazz up the flavor of your salmon. Quick delicious recipe from Kraft.
PREHEAT grill to medium heat. Mix juice, vodka, dressing mix and oil until well blended.
POUR over salmon; cover. Refrigerate 1 hour to marinate. Drain; discard dressing mixture.
PLACE salmon on greased grill. Grill 6 minutes on each side or until salmon flakes easily when tested with fork.