Citrus Marinated Swordfish
Cook4_6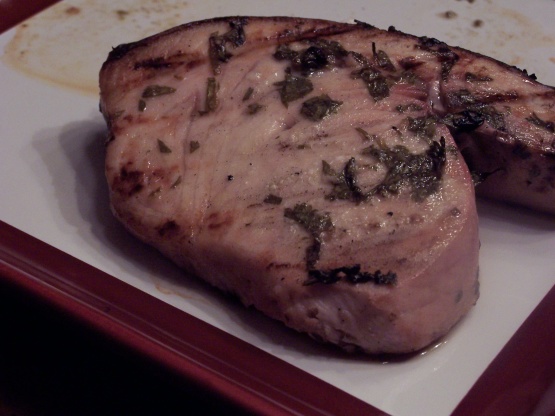 This came with our purchase of the Wolfgang Puck indoor reversible electric grill/griddle. It's fast, fresh, and healthy served over rice or a mixed lettuce salad with a fresh salsa topping. It can be adapted to any grilling situation.
Place all ingredients , including swordfish steaks, in a large Ziploc bag for at least 1 hour or overnight in the refrigerator.
Preheat the grill for at least 10 minutes on high.
Cook the swordfish for approximately 6 minutes per side.
The swordfish is done when flaky in the center.