Citrus-Ginger Mayo Dip for Veggies
MsPia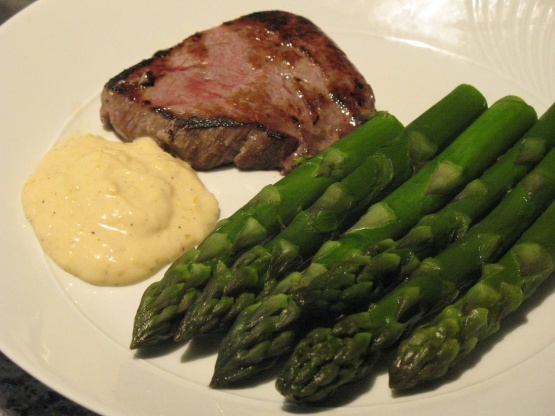 A mayonnaise based dip for raw veggies or steamed asparagus. Try also with cooked prawns. Cooking time is chilling time.

We though this dip was just great ~ Enjoyed the flavor combo of orange, garlic & ginger especially! I did substitute lemon pepper for the usual S&P & also added another measure of OJ so that the dip would be a little more saucy! Very, very nice! [Tagged, made & reviewed as part of my theme Dippy Do Dah! in the current Comfort Cafe]
Combine all ingredients in a medium bowl and whisk well.
Cover and chill at least 1 hour or until serving.
Transfer to a serving bowl and place on platter; surround with various raw veggies, or steamed asparagus (or peeled, cooked prawns).