Citrus-cumin Salad Dressing
Rita1652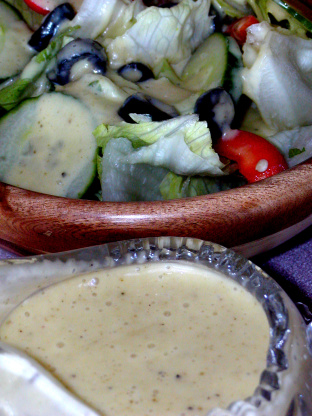 I keep this on hand in refrigerator. We like it best on spinach salad!

Starbucks used to have this great curry chicken couscous quinoa salad with a citrus cumin dressing. Sadly, they don't make it anymore, but now I can make my own with this dressing! Half n half quinoa and couscous, either curry chicken or tofu, grapes, pine nuts and whatever other veggies you like; tomatoes, chickpeas, carrots, red bell pepper... I like all those in mine. This is my favorite thing now whenever I have to brownbag a lunch. And I don't even like couscous... Also, just as tasty with only quinoa instead of couscous if you're gluten free.
Mince garlic and mash to a paste with 1/4 tsp salt, then whisk together with orange and lime juices, shallot, honey cumin and remaining 1/4 tsp salt. Add oil in a slow stream, whisking until well blended. Whisk in pepper.