MsSally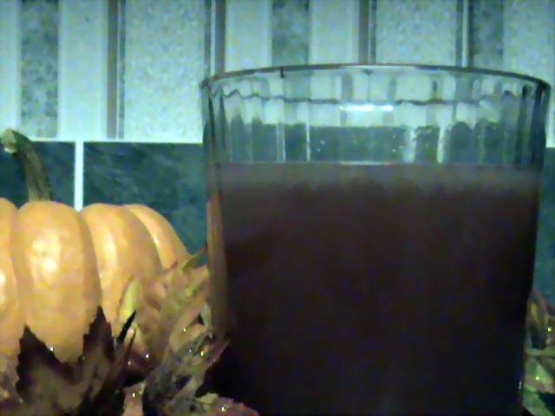 The title is a little misleading because there are no tea bags involved. However, this is a deliciously, hot, tangy brew that's full of fruit flavor. This is great for a party or feel free to scale down the recipe for just a few guests.

A delicious 'tea' that is very warming on a cold winter's night. I love the flavour combinations, but will cut back on the sugar in future. Yummo!
In a Dutch oven or large kettle, combine water, sugar and cinnamon.
Bring to a boil.
Reduce heat.
Cover; simmer for 25 minutes.
Discard cinnamon sticks.
Stir juices into tea.
Serve warm.