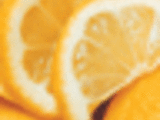 This Coleslaw is a family favorite of mine for anytime of the year. I have a very picky 9 year old son who will not eat any type of salad but he LOVES this recipe....
Directions
Mix all ingredients in a large bowl.
Let chill for 2 to 3 hours.
Enjoy!
Most Helpful
I made this slaw yesterday when we were at my brother's lakehouse. It was delicious and the perfect thing to serve on a warm breezy day. The orange juice gave it a nice refreshing taste. Even some of the kids liked it (most kids won't touch slaw of any kind). Thanks for sharing the recipe. Will be making it a lot this summer.

You need to use the small size can of frozen orange juice concentrate, other wise its just too much...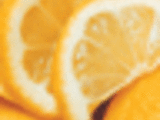 Good good good stuff. I too had to use the small can of OJ or it would have overwhelmed the whole salad. This was very different from the coleslaw I am used to and I really enjoyed it, as did the family members I shared it with. Thanks for sharing!