A delicious coleslaw with a little citrus twist! Adapted from Cooks Recipes. If you like your slaw a little wetter, make another 1/2 recipe of the dressing. Enjoy! This is southwestern also made in Spain, they like to use citrus.
Directions
In a medium bowl, stir together mayonnaise, orange juice concentrate, sugar, salt and black pepper.
Stir in the shredded cabbage, carrot, green bell pepper, and golden raisins.
Mix to coat, cover and keep in refrigerator until ready to serve.
Most Helpful
I can't believe I never reviewed this! I've been making this for over a year now. We love it. I do sub mandarin oranges in place of the raisins though out of personal preference. Thanks for sharing this yummy twist on a traditional recipe.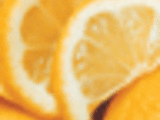 Easy to make and different for a change from more traditional slaws. I really enjoyed it, but I think when I make it again, I'll take a tip from some of the other reviwers and add some pineapple or mandarin oranges. And maybe a bit of lime or lemon juice for a little more of a tangy taste.

What a great little salad, perfect for my diet with a few substitutions. I used low fat mayo, Equal, and eliminated the raisins, and found the amount of dressing adequate. I particularly liked that the dressing called for frozen orange juice concentrate, something I always have on hand, and I don't always have fresh oranges. I plan to make this salad often, and will probably use the tasty dressing on other greens also.
Made for the Sharon 123 Cookathon