Pneuma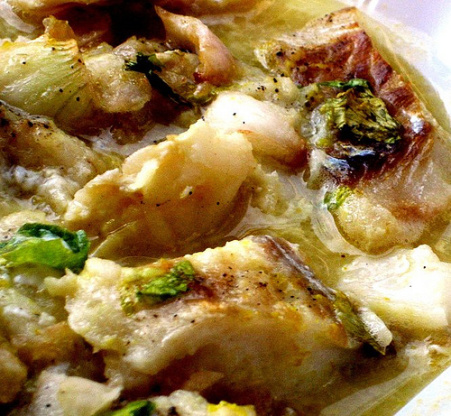 It was wonderful! Even my husband who isn't a huge fish fan asked me to make it again. To top it off the recipe is very easy even for someone who doesn't cook often.
Cut fish into serving-size peices and place into a baking dish coated with non-stick cooking spray.
Sprinkle with parsley and pepper.
In a skillet, saute onion and garlic in butter until tender.
Sprinke over fish.
Combine juices and orange peel and drizzle over fish.
Bake, uncovered, at 375 degrees for 20-25 minutes or until fish flakes easily with a fork.