Citrus Ceviche With Shrimp and Scallops
jenne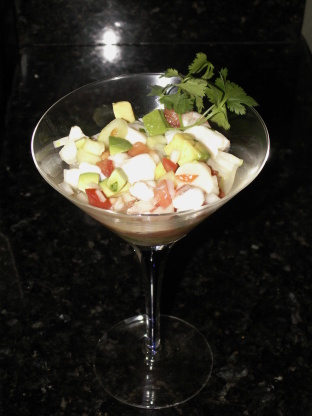 This is a twist on a Emeril Lagasse recipe from 2005. Recipe is healthy, flavorful, and easy to prepare. My family doesn't like "hot" stuff, so this recipe is mild. That being said, feel free to add serrano chiles or jalapeno peppers to your taste. I made about 4 different ceviches the other day for taste testing (yes, my husband is spoiled) and this was our favorite. NOTE: I have made this several times since the original posting and wanted to post a quick update. Feel free to sub sweet bell pepper (diced) for the cucumber. Also add salt and lemon pepper to taste at the end AFTER it is "cooked". I usually let mine "cook" for 6 hours, not the 3 recommended.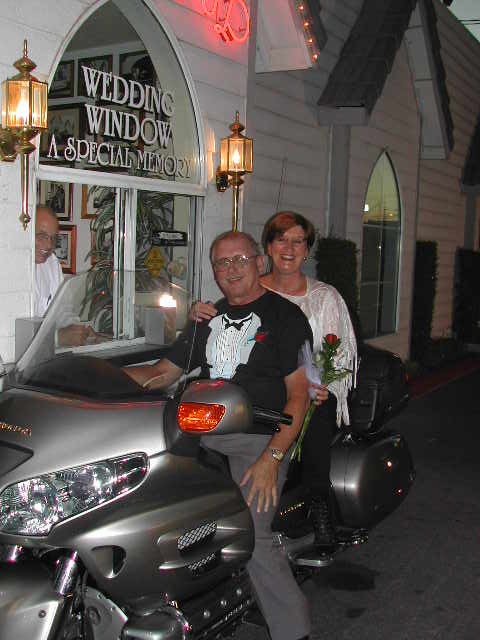 Made last night for guest and they loved it! We do like 'hot stuff' so I added a little more red onion, a minced jalapenos, and a small chipotle in adobo sauce. (May have 'kicked it up"' a bit to much, but it was good!) Instead of cucumber I added a little diced jicama for real crunch! Made for ZWT5 Family Picks, Mexico
In a medium-sized stainless steel or clear glass bowl, place lemon, lime and orange juices.
Stir in the shrimp, scallops, cucumber and red onion. If you are adding chiles or peppers, add them now as well.
Refrigerate for 3 hours. The shrimp and scallops should have turned white (from opaque) meaning that the citrus juices have "cooked" them.
30 minutes prior to serving, remove from the fridge and stir in the tomato, avocado, chopped cilantro, and olive oil.
Serve in martini glasses with saltine crackers on the side if you want to be fancy, otherwise just put the bowl out with a few spoons and a whole bunch of saltine crackers and tortilla chips and let everyone dig in!
To serve, divide the ceviche between 6 chilled martini glasses.