From the local TV cookbook called "KCTS Cooks" (on the grill). This marinade gives the chicken a delicious, fruity tang. It was sent in by a viewer in Bellingham, Washington. This is also WW friendly, only 3.5 points.
Directions
Place the chicken in a plastic ziploc bag.
In a small bowl, combine juices, oil and seasonings.
Mix well.
Add to chicken in bag and turn to coat.
Let stand for 25 minutes, turning occasionally.
On greased grill, cook chicken over hot coals 5 to 7 minutes on each side or until done.
Brush frequently with marinade while cooking.
Reviews
Most Helpful
We really enjoyed this chicken. It's nice, light and fresh tasting due to the citrus. Next time I might add more of the garlic, oregano and chili powder. I particularly liked the fact that this chicken can be both marinated and cooked very quickly! Thank you.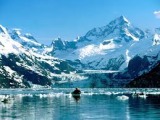 This was absolutely amazing! Even though I was out of lime/lime juice, my SIL suggested trying it with orange juice, not really the same but it still turned out delicious! I pan seared the chicken since it's much too cold outside right now to grill, then deglazed the pan with chicken broth and lemon juice for a nice full flavored sauce. The whole family raved! This will be a regular for sure! :D
Marinated the chicken overnight and DH cooked on the grill. A light citrus flavor and moist chicken that we enjoyed. I agree with the reviewer that mentioned serving this with a subtle side dish to not overpower the chicken. Made and reviewed for Kittencal's Recipe Tag Game.