Leslie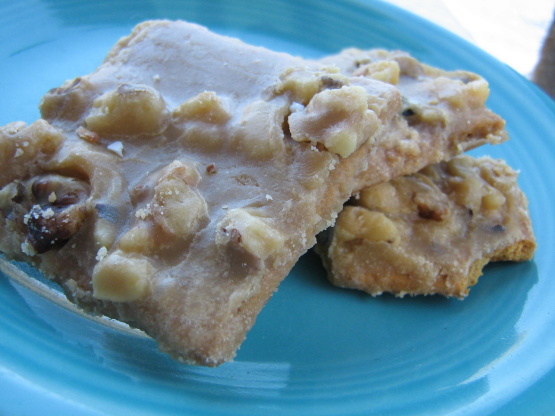 These taste a lot like pralines with a lot less work.

Very good and so easy! I let these bake a little less than 10 minutes. I also put pecans in processor and chop very small. I think they turn out better that way. I always use butter instead of margarine.
Preheat oven to 350°.
Arrange graham crackers on a cookie sheet.
Bring brown sugar and margarine to a boil.
Cook 2 minutes.
Add nuts and spread mixture on crackers.
Bake for 5 minutes.