Parsley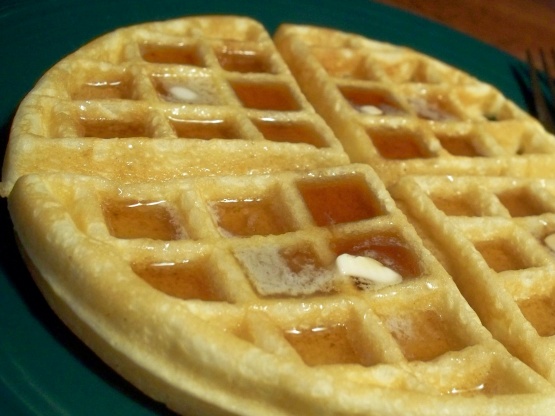 DH loves waffles. Don't get discouraged if the batter comes out very runny. It will fluff up perfectly.

This isn't as bad but it wasn't as good either. You need to add another tablespoon of sugar 'cause the batter doesn't taste anything. I made it today and the waffles are more salty than sweet. I ended up putting more cinnamon and sugar in it. The batter is runny but it was fluffy when you put it on your waffle maker.
In a medium bowl, beat eggs, milk and oil.
Add in flour, baking powder, sugar, salt, cinnamon and vanilla.
Mix until smooth.
Pour desired amount into pre-heated waffle iron.
Cook for 3-4 minutes.