Debbwl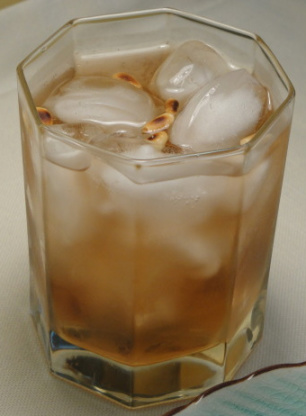 This recipe was found in the 2005 cookbook, The Best Recipes in the World. Preparation time does not include the time needed for the tea to chill.

You have the best cookbooks. I really enjoyed this tea. I used a sugar substitute, to taste and I had to leave out the pine nuts since I cannot get them.
In a saucepan, combine cinnamon, water & sugar. Bring to a boil, then turn heat to low & simmer for 20 minutes, before setting aside to cool.
After tea has cooled, chill it in the refrigerator.
To serve, remove cinnamon sticks & pour the cold tea into cups or glasses, then garnish with pine nuts.