Edesia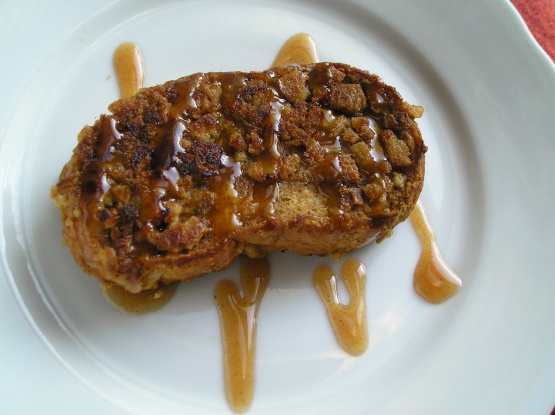 My sister in law made this for me a few years ago, and it is now my favorite pancake and waffle topping.

made this to go with pancakes. It was easy and awsome. To my surprise my non sweet eating husband really liked it. I feel like I want to serve it with apples or ice cream. A keeper for sure.
Mix sugar, salt, flour, and cinnamon in a small saucepan.
Add water and bring to a boil.
Boil until thickened.
Stir in butter.
Serve over pancakes, waffles, or french toast.