Debbwl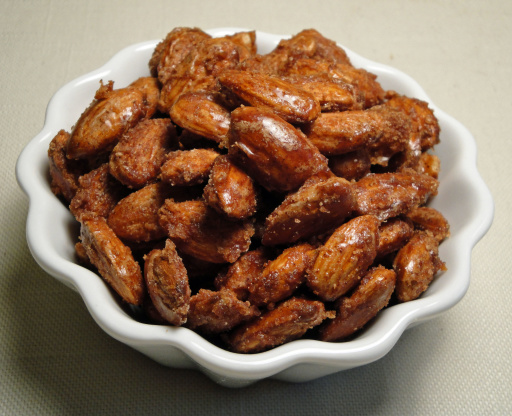 This is the perfect TV snack.

Really quite good. Not too sweet either. Be sure to use a LARGE skillet when cooking this up. You'll want to have that water evaporate as quickly as possible so as not to 'boil' your almonds and make them soggy!
In a large, heavy bottomed, skillet place the sugar and water.
Bring to a boil over medium-high heat.
Add the almonds and cook, stirring constantly, until almost all the water has evaporated; about 5 minutes.
Add the cinnamon and salt and cook until the sugar has dried on the almonds; about 2 minutes.
Pour onto a large sheet pan and let cool.