Cinnamon Sugar Coffee Cake Cookies
aalnx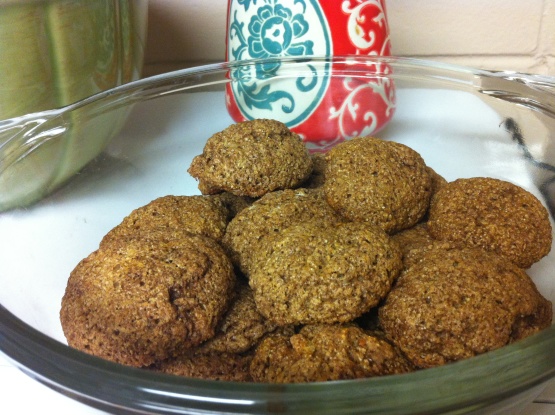 Light, cakey, and delicious. Perfect combination of cinnamon and sugar, but with healthier ingredients to make them guilt free! Great with coffee or a big cup of hot cocoa.

Very easy to make. I loved the consistancy, they were cakey without being dry, nice feel. I didn't chill the batter like the recipe suggested, but they turned out fine. All in all a great dessert, I will definately make them again.
Place sugar and butter in a bowl; beat with mixer until well blended. Add oil, vanilla, and egg; beat until blended.
Add white and wheat flour, baking powder, baking soda, salt, milk, and cinnamon to mixture; stir until completely combinded. Chill in refrigerator for 45 minutes (or freezer for 15, just enough to cool).
Preheat oven to 375.
Combine 1/4 cup sugar (or 1/8 cup Splenda) and 1 teaspoon cinnamon in a small bowl or plate. Shape dough into 1 inch balls, makes about 1 dozen. Roll balls in cinnamon sugar mixture. Place 2 inches apart on ungreased baking sheet, slightly flattened balls. Bake at 375 for 12 minutes, allow to cool.