Prep 10 mins
Cook 1 hr 10 mins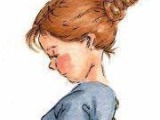 These crisp, twice baked cookies are delicious dipped into chocolate fondue!
Directions
Preheat oven to 325*F.
Mix flour, 1 1/2 tsp cinnamon, baking powder and salt in medium bowl to blend.
Beat 1 cup sugar and butter in a large bowl until fluffy.
Add 1 egg; beat well.
Add egg yolk; beat well.
Mix in vanilla, then dry ingredients.
Transfer dough to work surface and divide in half.
Shape each half into 9-inch long, 1 1/2 inch wide log.
Transfer logs to prepared baking sheets that you have lined with parchment paper.
Beat remaining egg in small bowl.
Brush logs with egg.
Bake until golden and firm to touch (dough will spread) about 50 minutes.
Cool on sheets.
Maintain oven temperature.
Mix remaining 3 TBS sugar and 1 tsp cinnamon in small bowl to blend.
Using serrated knife, cut logs into 1/2 inch wide diagonal slices.
Place biscotti, cut side down, on baking sheets.
Sprinkle 1/4 tsp cinnamon sugar mixture over each biscotti.
Bake until pale golden, about 20 minutes.
Store airtight at room temperature.
Most Helpful
Just not my cup of tea. Thanks for sharing.

I made these with cardamon instead of cinnamon and they were so good, I couldn't keep myself away from them! I also added some slivered almonds for added flavor which was a great addition!
This biscotti is delightful. I made a wee mistake and added all of the cinnamon to the batter instead of reserving some for the topping. I just continued on and added more cinnamon and sugar on top at the end. It still tasted great. Although others stated that they did not bake for 50 minutes, I did and it was not too long in my oven. One thing I did find was the first loaf I tried to cut diagonally and they fell apart. The second loaf, I cut straight through and it did not crumble or fall apart. I sprinkled the sugar on one side, baked ten minutes, flipped and sprinkled the other side with sugar mixture, then baked for final ten minutes. Thx for sharing your recipe MarieAlice, I will definitely make this again.