Cinnamon Spiced Peaches (1 Pt)
Ms B.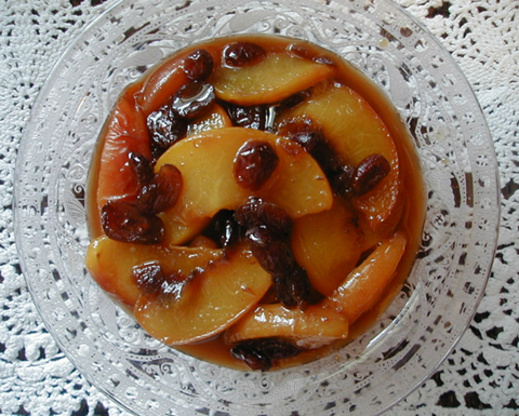 I came across this recipe in a Weight Watcher's cookbook while looking for a shrimp recipe. It sounded so good I immediately decided that it would be a side dish for tonight! Really fast, easy, and tasty. The kids loved it. For peach nectar I drained a can of peaches in their own juice and used the juice for this recipe. (And then packed the canned peaches for lunches!)

Top Review by helowy
This was very tasty and very easy. Based on the reviews i cut the brown sugar in half, which was just perfect for me, but dh thought it needed more sugar. My dd, who rarely will eat fruit, had two helpings! I definitely think it would be awesome on ice cream!
Mix all the ingredients in a medium sized pan, stirring well.
Put the top on the pan and turn the heat to medium. Let it cook for 10 minutes or until the peaches are tender.
1/4 cup of the mixture is 1 WW point.