Annacia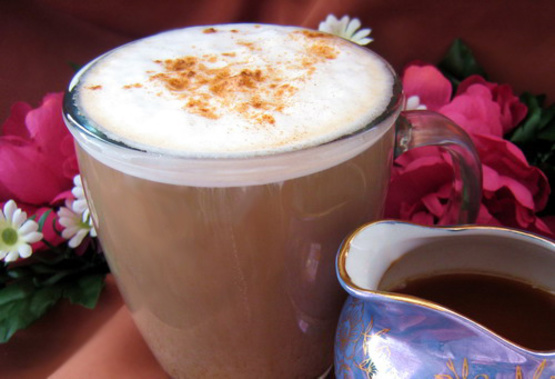 This is a great syrup to pour over fruit pancakes or ice cream. Gives it a little kick. Quick and easy and great to give as a gift. From the book "Small Batch Preserving".

I really wanted to try this but the sugar content was a real stopper. As a trial to see how it would work I made it with Splenda for the sugar and added 1 tsp of cornstarch. It worked! and gave me a fantastic tasting syrup that I sampled by making a latte that is wonderful. I don't think I would recommend this method to use on pancakes or anything where it will be a prominently seen feature. The consistency is "ropey" but it is not a problem at all for blending into something. Oh! I used 1 1/2 tsps of Malibu Rum (1 1/2 because I'm a wimp and Malibu because it what I had). Thanks Mary for a real treat.
Combine sugar, water and cinnamon in a small saucepan.
Bring to a boil over high heat and boil until sugar is dissolved.
Remove from heat; stir in rum and lemon.
Pour syrup into a clean jar with a tight-fitting lid and store in the refrigerator.