Cinnamon, Raisin and Toasted Nut Spread
flower7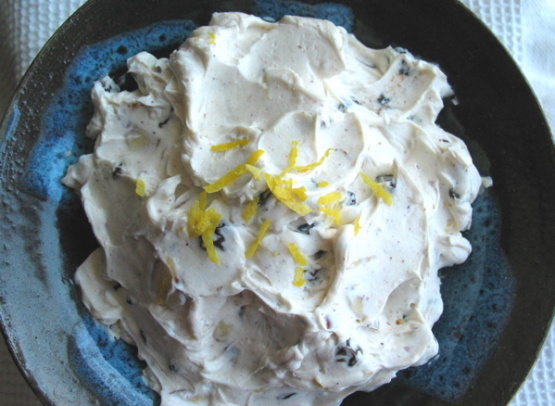 From Lowfat Living cookbook. Wonderful spread on whole grain bread. Try this on slices of Granny Smith apples! Ideal for car trips, brunches or picnics!
*NOTE: If you wish, you can coarsely chop the raisins before adding to the other ingredients. I preferred the texture better when the raisins were chopped.
In a medium bowl, combine the cream cheese, maple syrup, lemon zest, cinnamon and nutmeg. Mix until creamy and smooth.
Stir in the raisins and nuts. Cover well and refrigerate until ready to serve.
Taste and adjust seasonings before serving.