fawn512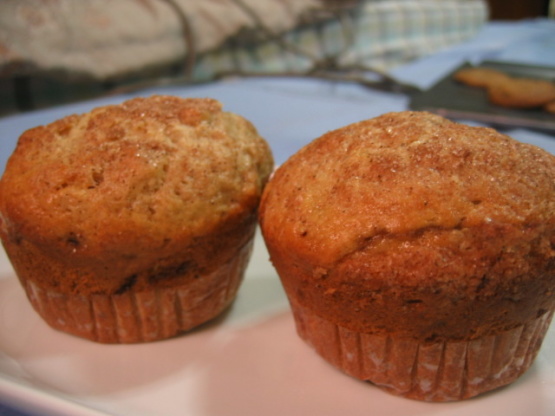 Yummy and easy! Good with a cup of tea in the afternoon when energy levels are running low!

I made this today as a treat for myself. It mixes up easily. My batter did not "pour" into the pan, and I didn't know how I was going to spread it because it was fairly thick. I was so proud of myself for figuring out how to do so. I sprinkled the filling over the batter that I "dropped" in, and it spread very easily with a spoon. A very nice coffee cake. thank you for sharing this recipe.
Filling: Mix and set aside.
Mix flour, baking soda, sugar, cinnamon and salt together, add all wet ingredients and mix well.
Pour 1/3 of batter into a greased loaf pan and sprinkle 1/3 of sugar/cinnamon topping over this.
Repeat twice more with layers of batter and sugar/cinnamon.
Bake at 350°F for 50-60 minutes.
Cool for 5 minutes in pan then turn out to cool completely.