I got this recipe from my SIL. It's easy to make, delicious, and the loaves make great gifts.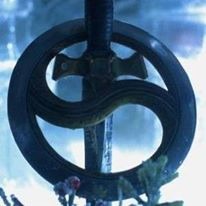 I made this as a "thank you" to Flowrbx for the Camera-less Chef game. I served it for brunch this past weekend and my family really enjoyed it. I couldn't find the burnt sugar flavoring either, so I took the other reviewer's suggestions in making a substitute. This was really delicous served alongside fresh fruit, sausage and eggs. Thanks bunches for sharing the recipe!
Mix the sugar and cinnamon in a small dish and set aside.
Beat together all of the remaining ingredients with an electric mixer until smooth.
Spray the bottoms and sides of two loaf pans with non-stick spray.
Pour one fourth of the batter into each of the two pans.
Sprinkle one fourth of the sugar/cinnamon mixture over the batter in each pan.
Pour the remaining batter over the sugar/cinnamon, dividing equally between the pans, then sprinkle the tops with the remaining cinnamon mixture.
Using a rubber spatula, swirl the cinnamon mixture through the batter (do not overmix).
Bake 40 minutes at 350°F until tester comes out clean.