Katzen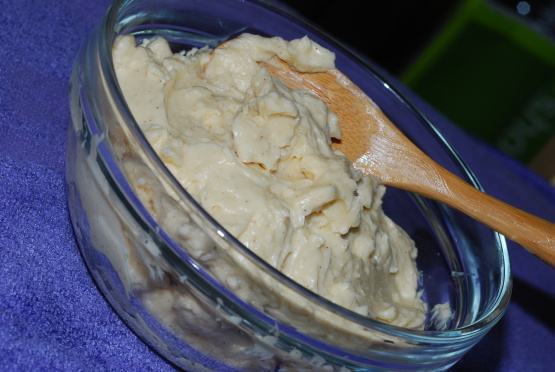 This is good with "spiced pumpkin loaf". Can be frozen up to a month, or refrigerated for several weeks. I've used low-fat butter/margarine with pretty good results.

This is so wonderful. I have already made this twice, it just doesn't last long around my house. I used 1/4 t. cinnamon and that was enough for us. I spread this on anything I can think of, biscuits, muffins, bread, toast, bagels. You name it. Thanks najwa for a totally cool and yummy spread.
With a mixer, blend butter until smooth.
Add honey and cinnamon, mix well.