GaylaJ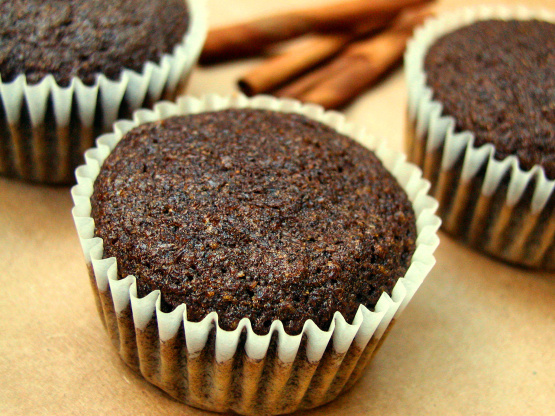 Another Atkins friendly flax recipe from the Atkins site, which I find easy to do, as I hate baking! If you're not low-carbing the flax is still very good for you so you could give them a try. I love them with butter or cream cheese. They taste like bran muffins to me. Not too sweet either.
A great way to add flax to your diet! I didn't have sugar-free syrup, so I substituted honey instead, with good results. I agree with GaylaJ's review--you probably won't think of these as 5-star if you compare them to "regular" muffins, but for what they are--healthy muffins loaded with all the benefits of flax--I'd definitely give them 5 stars. I found the flavor to be wonderful. To hold in your hand, the texture of this muffin is very similar to a regular muffin; but once on the tongue, you can definitely tell that something is different. As others have suggested, spreading these with butter or cream cheese is a good idea as it makes the muffins seem more satisfying. Overall, though, these are great. One of the most enjoyable ways I've found to add flax to my diet! — Nov 10, 2005 ADDENDUM: I mixed together some cream cheese, brown sugar Splenda, vanilla, and unsweetened cocoa to "frost" these muffins with. YUMMM. Even my toddler ate them up.
In a medium bowl, beat the eggs with a fork. Beat in oil, syrup, water and vanilla.
Combine the remaining dry ingredients, then stir in to egg mixture. Let stand for 5 minutes.
Spoon into 9 muffin tins (lined with papers).
Bake at 350 for 15-18 minutes. They will be browned and seem set when you press on them.
Put on a cooling rack and then store in the fridge.