This cake is very light. No Frosting & the cinnamon & sugar doesn't over power it like frosting does sometimes !
Directions
Preheat oven to 350F and grease/flour 13 x 9 cake pan.
Prepare cake mix according to package.
Pour batter into prepared cake pan.
Sprinkle, cinnamon & sugar mixture over the cake batter.
With your stick of margarine~ cut up into 8 tablespoon.
Drop margarine on top of cake batter ~ one in each corner & the other 4 in middle of cake.
Bake according to cake directions.
The margarine while baking will pull the cinnamon & sugar mixture down through the cake!
Reviews
Most Helpful
Really tasty and very moist!! Great to take to office....I probably will try it with yellow cake mix instaed of white.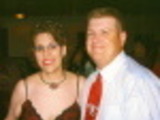 This cake is delicious! I made it with yellow cake mix as well (its what I had on hand). The first time, I used the cinnamon and sugar... YUMMY. I made it for New Year's Eve and it was gone within minutes! The second time I made (which was afew days later because I didn't get but one small sliver the first time), I used yellow cake mix, cinnamon/sugar, and some brown sugar... again... YUMMY! I've gotten so many compliments on this cake! Thanks for posting it. (I did tell everyone where I found it!)
OMG, this is a great cake! I did use a yellow cake mix (that's what I had on hand) and mixed the cinnamon w/brown sugar...Yum! Sorry I didn't use the exact ingredients the first time around, but, it still deserves 5*! It's so easy to mix up and bake...Came out light as a feather! Thanks for sharing, Poker, it'll be my pleasure to make this again. Laudee