Cinnamon-Crusted Baked Apples
CoffeeB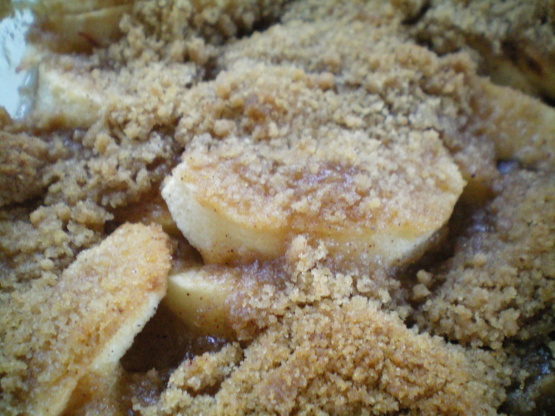 My stepmother's recipe. Especially good in cold weather!

Such an easy and wonderful recipe! Just served today and it was a great success. I will definitely be making this again. It was so nice to be able to do all the prep and clean up before the guests arrived and just pop the apples in the oven 30-35 minutes before we were ready to eat. Thank you for sharing!
Coat an 11x7x2 baking dish with cooking spray; pour water into dish.
Peel, core and slice apples. Arrange apple slices in prepared dish; coat lightly with vegetable cooking spray.
Combine brown sugar, flour, cinnamon and nutmeg; cut in butter to resemble coarse meal. Sprinkle evenly over apples.
Bake uncovered at 350 for 30 minutes or until apples are tender.