Nasseh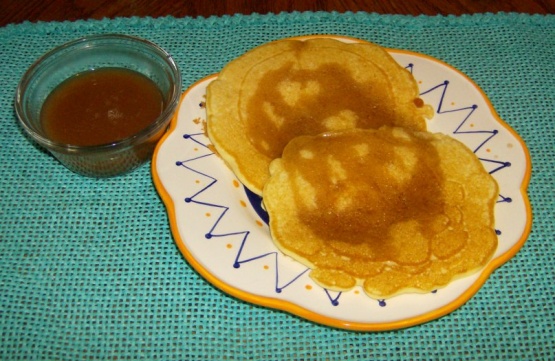 Lovely for pancakes,french toast or waffles.

Boy was this a great syrup !! Put it on some pancakes for the kids and I for breakfast. The flavor is just right. Made for 1-2-3 hit wonders.
In a medium pan, combine the corn syrup, water, sugar and cinnamon.
Bring this mixture to a full boil over medium heat while stirring constantly.
Remove from heat and cool for about 5 minutes.
Stir in the evaporated milk, and serve warm over pancakes or waffles.