Cinnamon Coffee -- Without the Mess
Annacia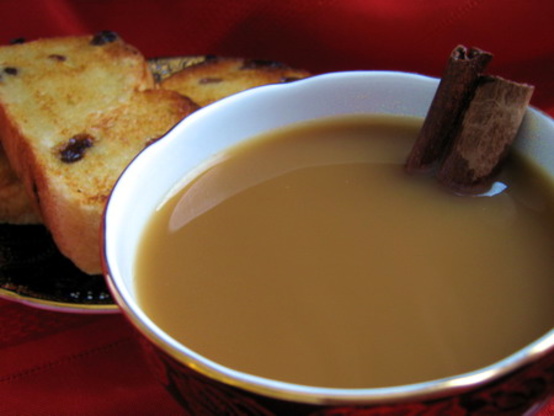 I enjoy flavored coffees but can't stand the mess that comes with the usual cinnamon coffee -- ground cinnamon on the beans clogging the filter and leaving a mortar-like sludge all over everything. Here's a better way to enjoy that delicious flavor. It works well in a drip pot. I don't know if it would work in a percolator or not.

Mmm. Very tasty. I used about 3/4 of a cinnamon stick because I'm a cinnamon lover, and stirred in an oz. of almond milk and finished it off with a dallop of cool whip Free and a sprinkle of cinnamon. divine and only 15 calories for a huge mug! Thanks for the recipe :)
Measure your usual quantity of coffee into the filter of your 10-12 cup drip pot.
Hit the half cinnamon stick with a hammer or meat mallet to break it into splintery pieces -- not too huge, not too fine. Put the cinnamon splinters into the filter with the coffee.
Pour the vanilla over the coffee and cinnamon in the filter.
Fill your drip machine with water in your usual way. Run it to make the coffee, using the "strong" selection on the slide if there is one.
Good hot or iced with sweetener and whitener of your choice.
Note -- A dollop of whipped cream and a dusting of ground cinnamon makes an elegant presentation for a special occasion.
Note -- Works just fine on decaf too.