vrvrvr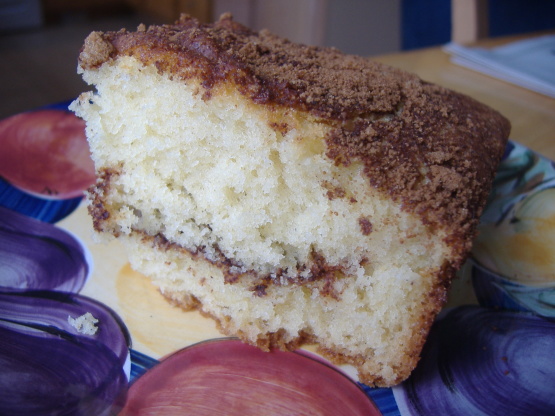 Here's another yummy recipe from my Mom's recipe box

Top Review by vrvrvr
A delicious coffee cake with a light, moist texture. I used butter instead of shortening. I baked this in a greased & floured 9" square pan, and I reduced the topping amounts a bit as it didn't need a whole lot more sugar. This went together easily and baked in about 37 minutes... heavenly!
Cream together white sugar and shortening.
Beat in the eggs, then stir in sour cream and vanilla.
Add flour, baking powder, baking soda, and salt.
Stir until just wet, then pour half the batter into a well greased bunt pan Sprinkle on half of the topping mixture.
Layer the other half of the batter ontop and then the rest of the topping.
Bake at 350 degrees F for 40-50 minutes or until a toothpick pulls out clean.