Cinnamon Cappuccino - Weight Watchers
Redsie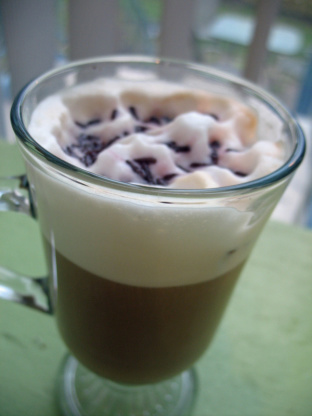 I have not tried this recipe. I got it from a recipe chat board.
In a medium nonstick pan, bring the milk, vanilla and cinnamon just to a boil.
Remove from the heat and whisk until frothy, about 1 minute.
In a large mug, combine the coffee and the milk mixture.
Sprinkle with the cocoa and garnish with the cinnamon stick; serve.
2 pts. Each.