Prep 25 mins
Cook 15 mins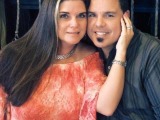 Easy to make, moist and flavorful! My husband loves these. He says they taste like a cinnamon roll and I say that they are MUCH easier and quicker to make than cinnamon rolls. Try them! This is one of the ultimate comfort foods, in my opinion.
Directions
Heat oven to 425°F.
Spray a cookie sheet with cooking spray.
In food processor, combine flour, oats, 1/4 cup granulated sugar, baking powder and salt; mix well.
Cut butter into 5-6 pieces, add to food processor, and pulse until butter is size of small peas--do not over pulse.
Transfer dry mixture to larger bowl.
In small bowl, combine milk, egg and vanilla; blend well.
Add wet ingredients to dry ingredients all at once; stir with fork or rubber spatula until dry ingredients are moistened.
In another small bowl, combine remaining 2 tablespoons granulated sugar with the pecans and cinnamon; mix well.
Sprinkle evenly over dough in bowl; gently stir batter to swirl in cinnamon mixture (Do not blend completely.).
Drop dough by 1/4 cupfuls 2 inches apart on cookie sheet.
Bake 11-15 minutes or until golden brown. Remove to wire rack; cool 5 minutes.***.
Glaze:.
In small bowl, combine confectioners' sugar, grated orange zest and enough orange juice or milk for desired consistency; mix until smooth.
Drizzle over top of warm scones.
Serve warm.
***When I make these, I have 9 scones and it takes 18 minutes to bake them in my oven.
Reviews
Most Helpful
These are wonderful...I just took them out of the oven and let them cool a few...now as I write this...I am eating ;D Lovely texture and great cinnamon flavour. I used Honan cinnamon from China. These are great when you are craving cinnamon buns...but not a lengthy process!!! These need more than 5 stars. Thank you for a great recipe that will be made lots.

I regreat having to give this a lower rating than I normally do. The scones just turned out very mealy and didn't really *taste* whole lot like anything. I did use 1/2 whole wheat and 1/2 white flour, as suggested. Amd I omitted the pecans. But other than that, made the recipe as directed. Sorry, I just didn't care for it.
Great scone recipe- easy to make and delicious to eat. My hubby is an extremely picky eater, especially when it comes to sweets of any kind. These were perfect- not too sweet, enough to fill a craving and great with a cup of coffee for breakfast. He had two before I had time to get the 2nd batch out of the oven!