twissis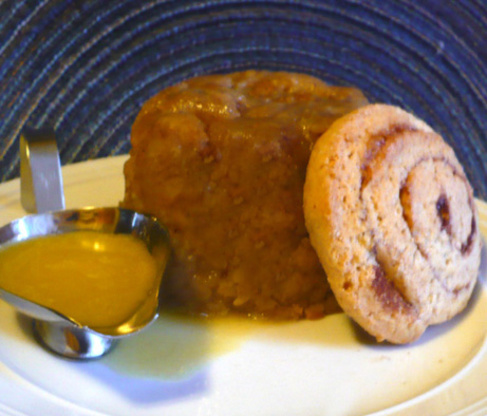 you cant go wrong with this. It is delicious, and it hits the spot after a long day.
Place cubed bread or rolls in slow cooker sprayed with vegetable cooking spray.
In a mixixng bowl, combine milk, eggs, both sugars, butter, vanilla, and nutmeg and beat until smooth.
Stir in pecans.
Cover and cook on low for 3 hours.
Seerve with lemon sauce or whipped topping.