Cinnamon Biscuit Peach Cobbler
Can you say yum!? Can't wait to make this for company!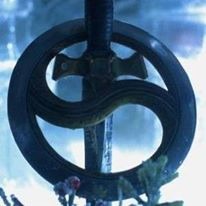 This had the most delicious flavor and it smelled heavenly as it cooked. Easy to make and was very much enjoyed by all of us. Made for the X-tra Hot Dishes
Combine flour, 1 tbsp brown sugar, baking powder, salt and baking soda; cut into butter until mixture resembles coarse crumbs. Stir in milk just until blended. Transfer to floured surgace; knead 10-12 times. Pat into a 12 in square. Brush with melted butter. COmbine walnurs, cinnamon and remaining brown sugar; sprikle over dough to within 1/2 in of edge. Roll up jellyroll style. Seal dough; set aside.
In a large saucepan, combine brown sugar, cornstarch and lemon peel; stir in water until blended. Add peaches. Bring to a boil. Cook and stir for 2 minutes or until thickened and bubbly. Transfer to a greased 13x9 inch baking dish.
Cut dough into twelve 1 inch slices; arrange buscuits over filling, Bake, uncovered, at 400 for 20-25 minutes or until golden brown.