Annacia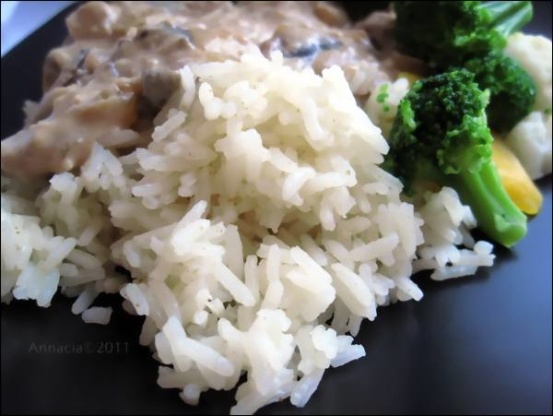 Ahhh! Basmati Rice! A staple in Indian cuisine. I love this version with my Roasted Chicken with Curry Leaves and Spices topped with my Curried Béchamel.

This was really great. The cloves are removed before serving and the cinnamon stick doesn't leave any color so unless one looks closely that don't notice the cumin. They expect plain rice and are quite surprised at the first bite. I loved it :D. Aside from the fun part this rice tasted great, it's super simple to make and would go well with many things from North African cuisine to home style chicken,
Bring water to a boil in saucepan. Slowly add rice then cinnamon, cloves and cumin.
Cover and reduce to simmer. Cook until rice is tender and water is absorbed, about 10- 15 minutes.
Remove from heat. Fluff with a fork and serve.