Cinnamon Banana Chocolate Chip Cake
scancan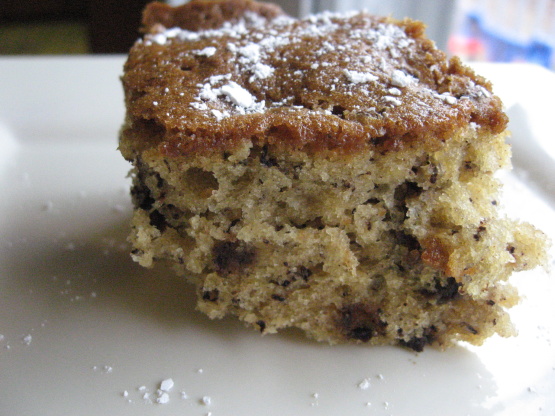 A one bowl recipe; you cannot mess this up. This stays moist for days but freezes well too and always tastes delicious. I recommend the mini chocolate chips as the regular will sink to the bottom.

This was ridiculously easy to make and absolutely delicious. I put everything together and used a hand held mixer to combine. It made 2x 20cm pans plus a few muffins for the leftover batter. I decorated the muffins with green frosting and they were even better the next day. A wonderful recipe.
Mix oil sugar and eggs together.
Add flour and the rest of the ingredients.
Fold in the chocolate chips just until combined.
Pour into greased 9 x 13 pan.
Bake at 350 for approximately one hour (check center of batter with toothpick; it should come out dry when ready).