Mandy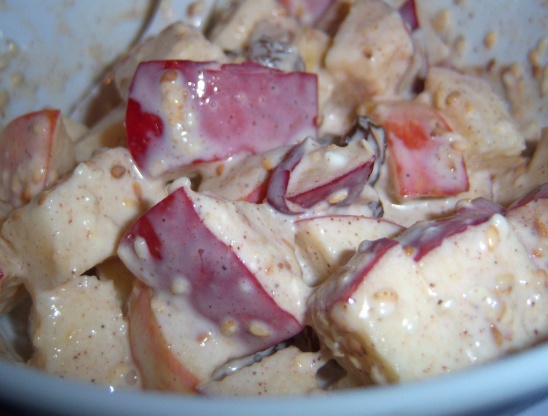 I got given a lot of flavoured coffee creamers in the coffee & tea swap & thought this sounded like a tasty & different way to use some, found on Sparkpeople. 18/03/10 - Finally tried this today but used sultanas instead of cherries & toasted sesame seeds in place of walnuts...all I can say is wow, what a tasty & delicious afternoon treat, healthy too!
Cut apples into bite size pieces.
Sprinkle cinnamon over apples and stir.
Add cherries and walnuts.
Melt cream cheese in the microwave long enough to soften.
Add creamer and stir until smooth.
Pour over fruit mixture, stir and refrigerate.