Cinnamon Apple Coffee Cake
basya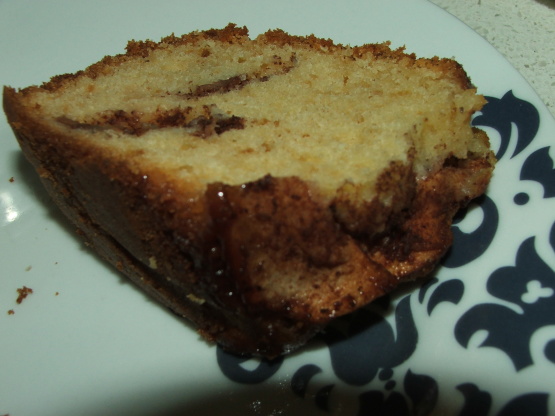 Another wonderful recipe I found while browsing through my mother's recipe box! This can be made ahead and frozen!

Top Review by LAURIE
Kree this is very good, great apple taste and rich tasting. I used whatever apples I had left, it was a mix, apple juice for the OJ and I added some cinnamon to the flour when I dusted the pan. When I came out of the pan I brushed it with some melted butter and sprinkled with cinnamon sugar.....YUMMY....this is a great "Fall" recipes when the apples are in season!! TY
Grease and flour tube pan.
Peel apples and cut into thin slices.
Add 1/2 cup sugar and cinnamon; set aside.
Beat eggs and orange juice by hand.
Continue to beat by hand while adding oil and 1 3/4 cups sugar.
Add vanilla, baking powder, and flour, mixing well.
Layer batter, apples, batter, and remaining apples in tube pan.
Bake at 350 degrees for 1 1/4 to 1 1/2 hours.