Nif_H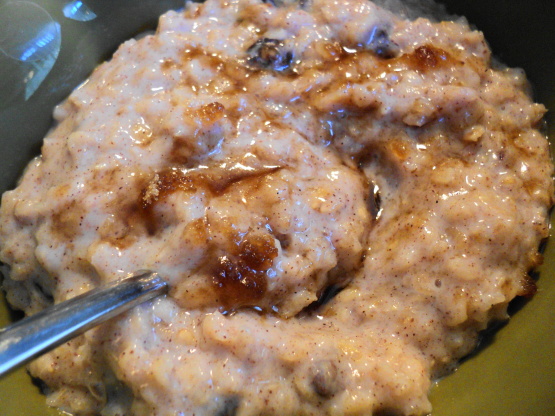 From Australian BH&G Diabetic Living issue 12 2007.

I really enjoyed this for breakfast. I made a small change in that I used dried cranberries in place of the raisins. Perfect combination of flavors and a nice texture to the oats. Thanks Pat for a great recipe! Made for your win during the Healthy Choices holiday tag special.
In a medium saucepan, combine the milk and sugar and bring to the boil over medium heat.
Stir in the oats, raisins and cinnamon and cook uncovered stirring often for 2 to 3 minutes or until thickened.
Divide between serving bowls and sprinkle with extra cinnamon if desired.