jenne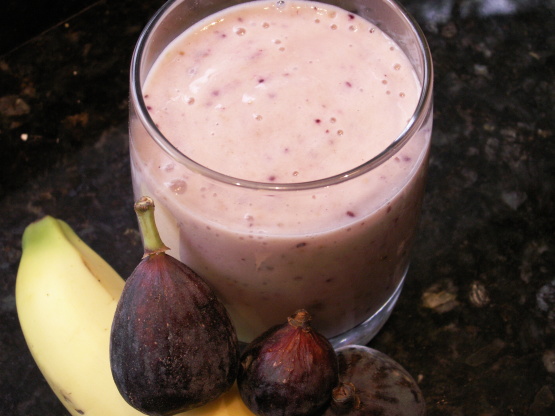 If you like cinnamon, fig and banana, you'll love this smoothie! It is fat free and any kind of milk can be used.

This is really delicious! I was looking for a recipe to help me use up some dried Turkish figs. That's what I used here instead of the frozen figs, and it worked great! I blended everything all at the same time, which resulted in a chunkier smoothie. For a smoother drink, I would suggest blending the dried figs with the cinnamon, honey, and some of the milk before adding the banana and the rest of the milk. I didn't use quite as much milk in mine (only about 1 1/2 cups) and mine was vanilla almond milk (so I didn't need the vanilla essence). I also added about 1/4 cup oats to give it a little more substance.
Place the glass of milk in the freezer for an hour.
Put all the ingredients in the blender.
Blend!
Enjoy!