This recipe is an approximation of a famous dish in Cincinnati called "Skyline Chili" or just "Skyline". The original recipe was developed by a Greek who owned several chili parlors, and is very different from what most of us think of as chili. It's very popular in Cincinnati, but the recipe is kept very closely guarded secret. My husband LOVES Skyline, so I found 2 recipes that he declares are the closest to the one made in Cincinnati. This is the first recipe. When serving, you have to serve the chili with the toppings - each person can make their chili "3-way", "4-way" or "5-way" depending on the number of toppings they add.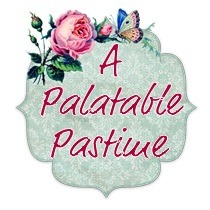 This is an awesome chili that tastes very close to Skyline's. I recommend adding Frank's or Crystal's hot sauce as a condiment to douse the top of the spaghetti with. This also goes great on hot dogs. I know Texans will scoff and say that spaghetti and beans have no place in chili, but this is something you have to try for yourself to get the experience of. It is truly a Cincinnati thing, and is GREAT! Thanks for the recipe, you know I'll make this many times!
In a large, heavy pot, combine all of the ingredients except the beef, pork, and toppings.
Cover and bring to a boil.
Crumble the meats in gradually and return the mixture to a boil.
Reduce the heat and simmer for 2 hours, uncovered, or until the chili is as thick as you like.
Discard the bay leaves.
Serve the chili in flat soup bowls by putting a layer of spagetti, then the chili over top, then passing the remaining toppings at the table for each person to personalize their own.