Cilantro Thai Grilled Chicken
gailanng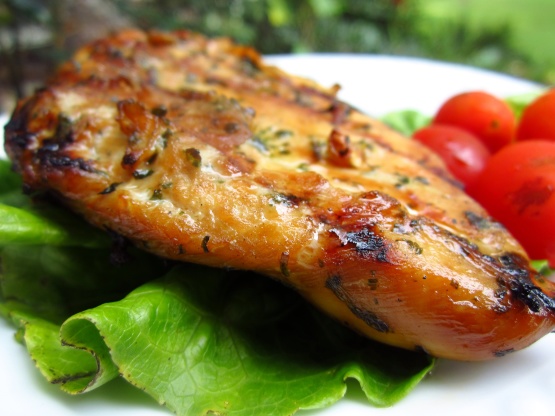 Delicious and tasty grilled chicken. Originally found the recipe on www.artsy-foodie.com. Great recipes over there!

WARNING: This recipe contains an extremely a graphic Thai food photo. Beware, it is guaranteed to make you want to grab a bite before you proceed. You will be overcome with an affliction which will promote mouth watering, drooling and food sweats. I will not be held liable. Enter at your own risk.
Place all the ingredients above in a food processor and process until smooth.
Pour marinade over chicken breast and let flavors sink in for 15 minutes in the refrigerator.
Prepare your grill or broiler.
Cook until temperature registers 165F on the meat thermometer.
Let the chicken breasts rest for 5 minutes before serving, this prevents the meat from drying up.