PaulaG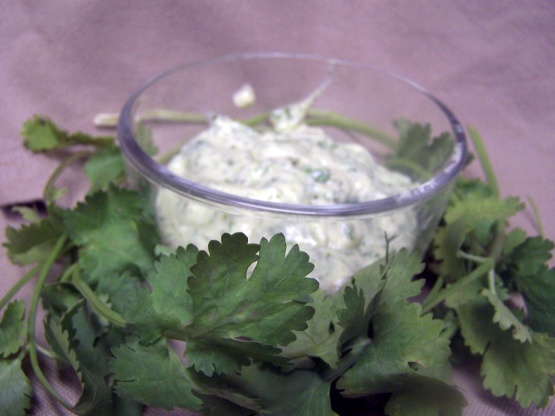 Posted by request. Sounds good! For extra flavor try adding some cumin or lime juice.
Put all ingredients in blender/food proccessor and process until smooth.
You could also chop a small amount of cilantro and put it in after your dressing has been blended for"chunks" of cilantro.
Store in the refrigerator.
This is one of those things that gets better as the flavors are allowed to blend, so you probably want to make ahead of time.