cyaos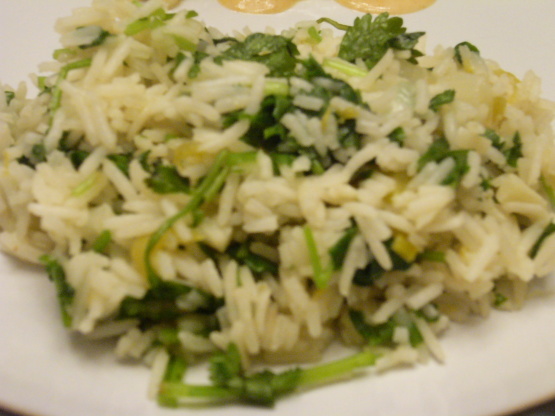 I found this recipe on smartsource.dom and revised it. It is unbelievably good; it's packed with flavour. If you are a cilantro lover, this is something you can't miss.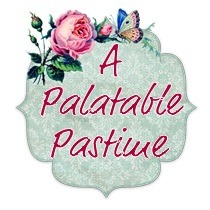 Fragrant and delightful, I found this rice to be a great change of pace from the usual tomatoey-gunky Spanish rice one comes to expect when having a Southwestern or Mexican meal. I found I didn't require the called for amount of olive oil, as I just sprayed the pan with olive oil spray and made do, as a low-fat alternative. Also, when the rice was finished, it was slighty wet, which may have been due to the type rice I used, but in any case, I remedied it by placing a clean towel between the lid of the pan and securing tightly and allowing it to rest for 10-15 minutes while the towel absorbed the excess moisture. At that point the rice was light and fluffy as could be! :) Great rice recipe, Izzy, it went well with chicken fajitas and my sizzling chile garden salsa...my husband just loves this- and I'm sure I'll make this often to get on his good side! ;)
2

tablespoons olive oil

1

small onion, chopped

1

large jalapeno, seeded and minced

2

cloves garlic, minced

2

cups white rice (Japanese best)

1

(14 1/2 ounce) can reduced-sodium fat-free chicken broth

1

(4 ounce) candiced green chilies (mild)
1⁄2 teaspoon salt
3⁄4 cup lightly packed chopped cilantro
In a large heavy saucepan, heat oil over medium high heat.
Add onion and cook 2 minutes.
Add jalapeno and garlic, cook 2 to 3 minutes, until onion is soft and beginning to color.
Add rice and cook, stirring constantly, until grains turn translucent, 1 to 2 minutes.
Pour in broth and 1 can water and bring to a boil.
Stir in chiles and salt.
Cover, reduce heat to low and cook 15 to 17 minutes, or until liquid is absorbed and rice is tender.
Stir in cilantro just before serving.