Cilantro, Red Onion and Jalapeno Omelet

Red onions are sodium-, fat-, and cholesterol-free and provide dietary fiber, vitamin C, vitamin B6, and potassium. This a a variation on an Indian omelet. You can omit the jalapeno if you do not like the heat and substitute a finely diced green bell pepper. Bacon, ham, or any of your favorite ingredients coud be added to suit your taste. I found this recipe in an AARP email and haven't had a chance to try it yet, but it sounds delicious.
Directions
In a medium bowl, combine onion, cilantro, jalapeno, salt and pepper and mix well. Divide into two small bowls.
Add two eggs to each bowl; mix to combine.
Heat a nonstick 8-inch skillet, coated with cooking spray or 2 teaspoons butter, over medium-high heat.
Pour in one bowl of egg mixture and cook until eggs are set.
Fold over the omelet and slide onto a warm plate.
Repeat, preparing second omelet.
Serve immediately.
Reviews
Most Helpful
Hubby and I enjoyed this excellent omelet for lunch today. The amount of onion and jalapeno was just right for us. We love strong flavours, so I doubled the cilantro and also added two cloves of roasted garlic, a few tablespoons of crumbled blue cheese and a handful of cherry tomatoes from the garden. Delicious. Thanks so much for posting.

The cilantro, red onion and jalapeno compliment each other perfectly in this omelet! I worried that the ratio of vegetables would be too much, but the slight cooking of the onion and pepper as the egg set mellowed things out nicely and the flavor was fresh and light. I do not care for browned eggs, so I cook my omelets slowly over low heat. I also chopped the onions and peppers very finely (and the red onion had been refrigerated for about a day and a half which tends to 'soften' the bite of the onion), so the flavor was mild and pleasing. I used about 1/2 tbsp of butter for the pan and folded 2-3 tbsps of crumbled queso fresca into my finished omelet. Served with a simple side of sweet cherry tomatoes, this made a most enjoyable, light lunch. Thank you for sharing!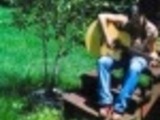 I just made an account so I could write a review... it was great! I decided to make them for dinenr for my family tonight after work. I did change a few things due to lack of some ingredients... I used green onion instead of red onion because we have way too many and I stir-fryed the onion before I put it in the omelet- I am not much of a fan of uncooked onions. I didn't have any peppers so I used chopped spinach from my garden. Don't worry, it wasn't chopped when I picked it. :) I also used 3 eggs in the bowl and didn't split it into two (because it was just me eating then). Altogether, very good!